As we all know that, iMessage is a message service come up with iOS devices. Such as iPhone, iPad, and iPod. This is also basic text message service with improved more features. You can attach images, sound clips, videos, links and many more. The important feature is this iMessage on pc send the message through mobile data. Which mean if you are in a wifi zone or mobile data connection, you can send iMessage to others without losing any SMS quota from your mobile account. Today we will guide you how to install iMessage on Pc.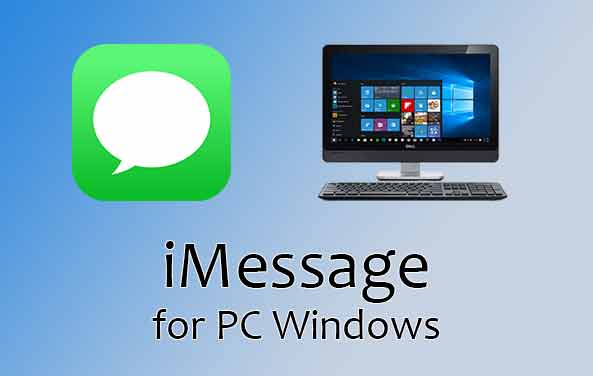 There is no specific software to install iMessage on Pc. But we have some possible ways to install iMessage for pc. We will use Chrome remote desktop tool to send iMessage from your windows pc. Let's see how to get iMessage on pc with easiest working method to with awesome gudeline. Make sure to follow this guideline correctly.
The requirement to get iMessage for PC
Working iMessage service with Mac
Windows OS running PC
Good internet connections for both Mac and Windows PC
How to install iMessage on Windows PC
Go to Mac and launch safari, download google chrome web browser to your Mac and install it.
Now you need to search "Chrome remote desktop extension". Download and install in to google chrome.
Once you installed Chrome remote desktop tool, Open it.
You will get 12 digits code from Chrome remote desktop extension. Just write down it.
Now go to windows pc and download google chrome and install it.
After that search Chrome remote desktop extension for chrome,
You can download and install it to the chrome web browser.
Open the Chrome remote desktop tool; it will ask 12 Digits code.
You can provide 12 digits code where you got from Mac.
Once you entered the code, you will have access to Mac from your Windows PC.
This is the method work so far without an issue. You can use any apps than iMessage because you have full control Mac from windows pc.Just send iMessage from your Windows PC to your family and friends. Hope this help, and we will discuss another method to send iMessage from PC with next article.